Amidst the problems faced by the Philippines' educational system exacerbated by the pandemic are humble stories of success about solutions that have potential to be scaled.
One such story is how learners in a school in Batangas were able to dramatically improve their literacy and numeracy skills in less than a year's time, and gained confidence in their learning.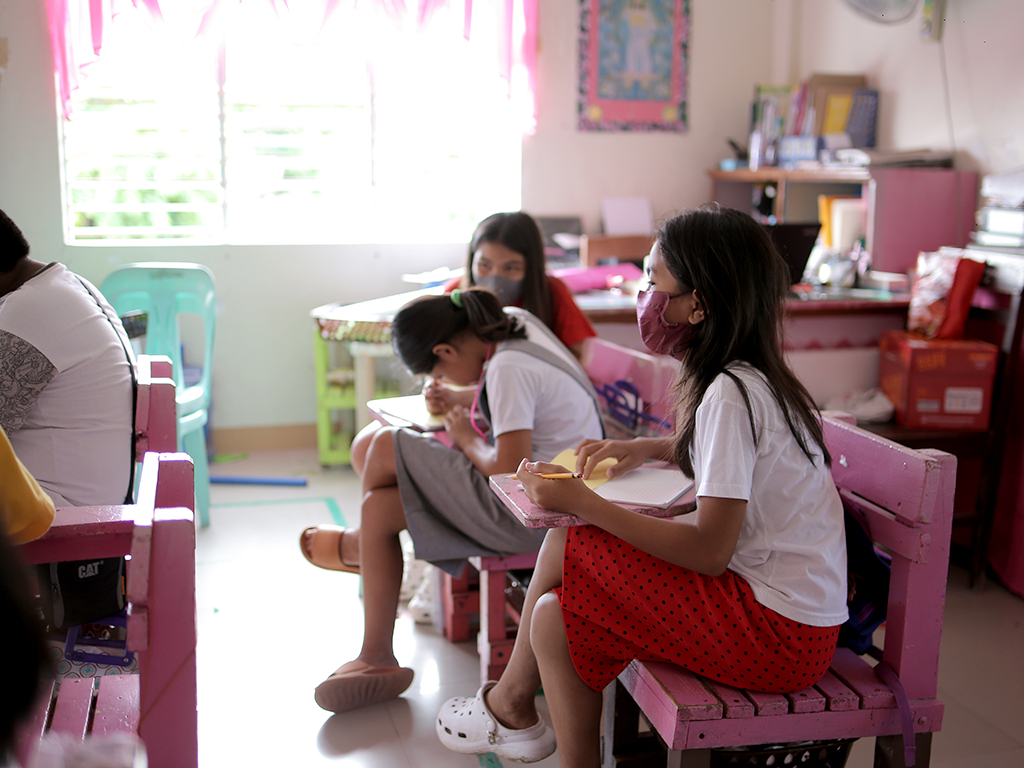 Geselle was one of 5th grade learners who were lagging behind. She used to struggle with mathematics, having been able to only recognize whole numbers. Now, she's in the advanced class, and has mastered basic operations and fractions.
Together with 57 learners, Geselle's potential for learning—and achieving was harnessed through the Juan Kapatid Tutorial that was piloted from November 2021 to June 2022 in Simlong Elementary School in Batangas City. The program provided academic and social-emotional learning interventions focusing on Reading and Math.
The 46 learners that attended 11 math sessions, including Geselle, gained more competencies in Math from operating with whole numbers to answering word problems. For learners who attended 30 sessions in reading, 9 out of 11 moved up to a higher literacy level from recognizing letters to reading words and paragraphs.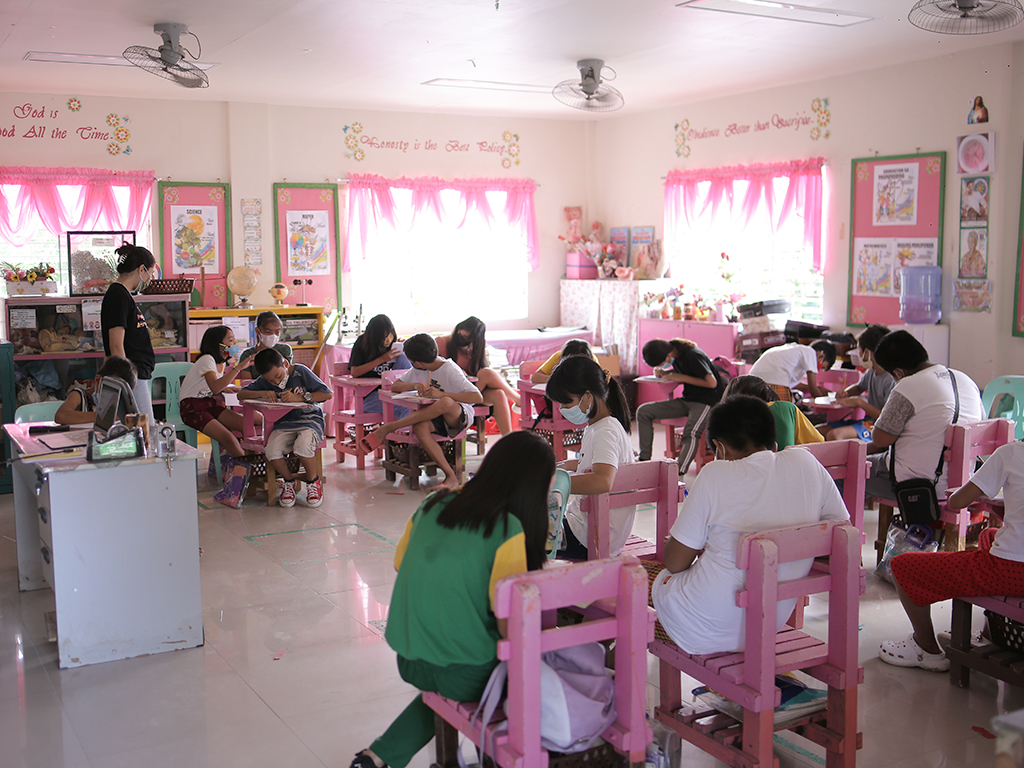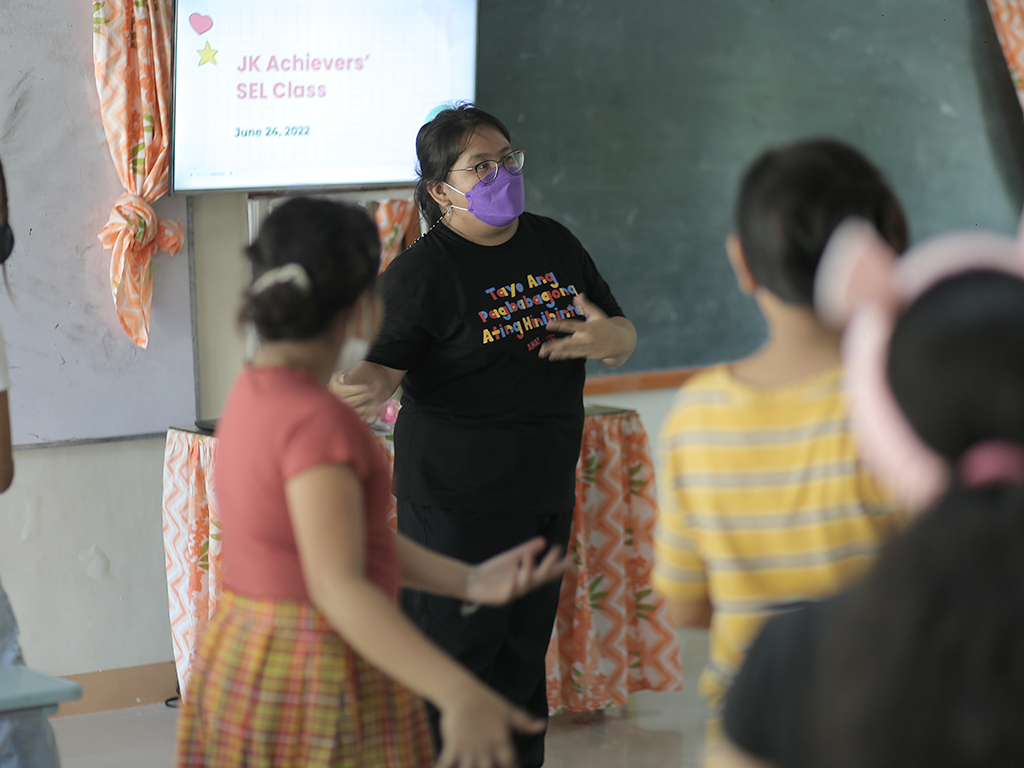 Even more remarkable is the confidence that these learners gained in learning their lessons, that helped them answer their school work. Juan Kapatid used positive language to motivate students build their confidence, and teach them the value of giving back by calling them "achievers" and using words of affirmation such as "kaya ko gawin, kaya ko maging, at kaya kong magbigay."
90% of parents who were also part of the program through the Parents Suporta Eskwela Club also claimed that they learned a skill they can apply to help them manage themselves better.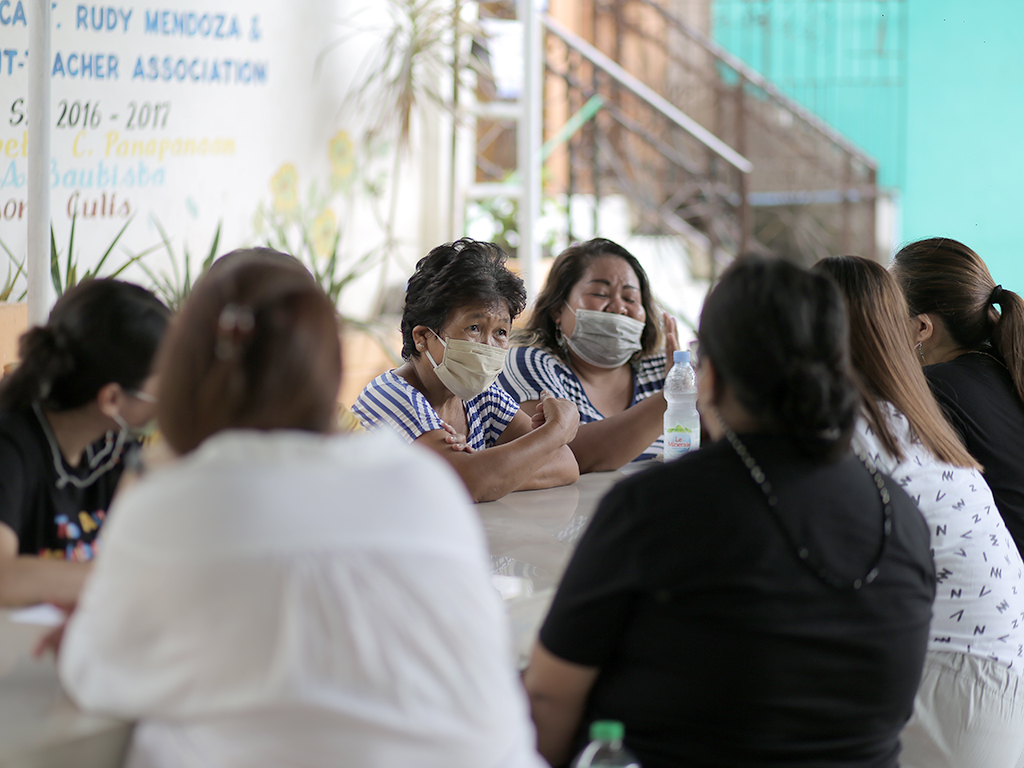 Initiated by the Gokongwei Brothers Foundation in collaboration with JG Summit Olefins Corporation (formerly JG Summit Petrochemicals), AHA Learning Center, and Huawei, Juan Kapatid is a remediation program that aims to help learners not just recover but advance in their learning and become STEM-ready achievers.
By using a three-pronged approach of 1) teaching achievers at their right level, 2) helping achievers lead themselves and others, and 3) training parents and teachers on in and out-of-class learning facilitation, the program targets to achieve zero non-readers, at-level math proficiency and higher confidence for independent learning amongst learners.
Teachers who participated in the program were also trained with Teaching at the Right Level (TARL) approach designed by Pratham Education Foundation (PEF). PEF is one of the largest innovative learning organizations in the world created to improve education, focusing on high-quality, low-cost, and replicable interventions to address gaps in the education system.
Being certified TARL teachers make educators more prepared to teach students at the right level, creating learners with skills that are at par with other performing students across the country, and even the world.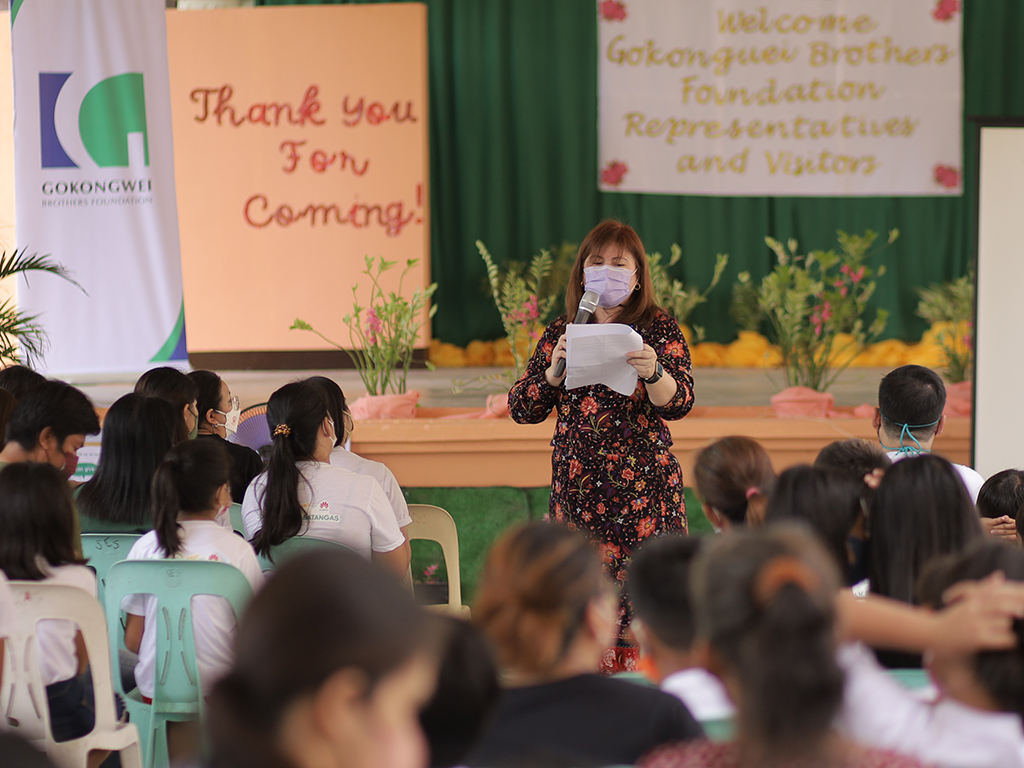 The success of the pilot run, where the selected learners started their journey toward becoming achievers, proves to be a promising model as it revealed the learners' improved academic performance.
With this, GBF is now remodeling Juan Kapatid to be scalable and readily implementable to more schools in partnership with various stakeholders. GBF also sees the program as a contribution to the Department of Education's call for learning recovery.
The story of Juan Kapatid Tutorial is a testament to what can be gained and achieved when education stakeholders come together to help schools and learners within their communities. The project also shows that being responsive to the learning needs of students and identifying appropriate teaching methods, such as TARL, significantly affects learning outcomes. These realizations push GBF to move forward and reach more communities nationwide.
As the Philippines continues to address the global learning crisis aggravated by the COVID-19 pandemic, GBF, through Juan Kapatid, is there to help parents, educators, and students such as Geselle overcome these challenges.