This #HeroTeacher Drove Her Co-Teachers Back And Forth To School During The Pandemic
She looks out for her pupils and co-teachers and quickly responded to their needs.
By
Grace Bautista for Smart Parenting
Dec 22, 2020
Children, parents and teachers in Buayan, General Santos City, know of a hero teacher who does not hesitate to use her skills and resources to help the people around her. When she sees a need, she does everything within her power to meet it, all while maintaining her humility and kindness.
This is Teacher Soraida Kinjiyo, a Grade 1 Arabic Language and Islamic Values Education (ALIVE) teacher at Datu Acad Dalid Elementary School (DADES).
Doing whatever it takes for colleagues and students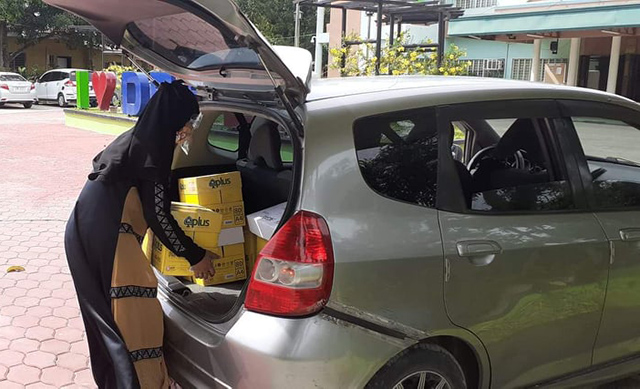 Teacher Soraida fetches modules from General Santos City Schools Division Office for delivery to Datu Acad Dalid Elementary School. PHOTO Courtesy of Soraida Macadatar-Kinjiyo
Even before the COVID-19 pandemic, Teacher Soraida's driving skills have been useful at her school as she was often able to carry out errands driving her own car. When the lockdown happened, her driving skills proved to be of greater value for her school, colleagues and pupils.
She and her car have been a blessing to her co-teachers — she gives them a ride from home to school and back when strict lockdowns were enforced in their city and it was difficult and risky to use public transportation.
During the enrollment period, Teacher Soraida volunteered to collect the Learner Enrollment and Survey Forms from designated drop boxes in different communities where DADES pupils reside. She also volunteered to fetch all of DADES' learning modules from the DepEd Division Office in Lagao and deliver them to the school, where the parents pick them up once a week.
She's also been helping with the reproduction of self-learning materials. Just before school opened, when teachers were still getting used to the process of producing these modules, Teacher Soraida worked until night, and even offered to use her printer for the printing of learning and activity sheets.
Until now, even when the production area has been moved to a closer location in Buayan, she still collects, sorts and delivers the materials every week.
Going beyond feeding the mind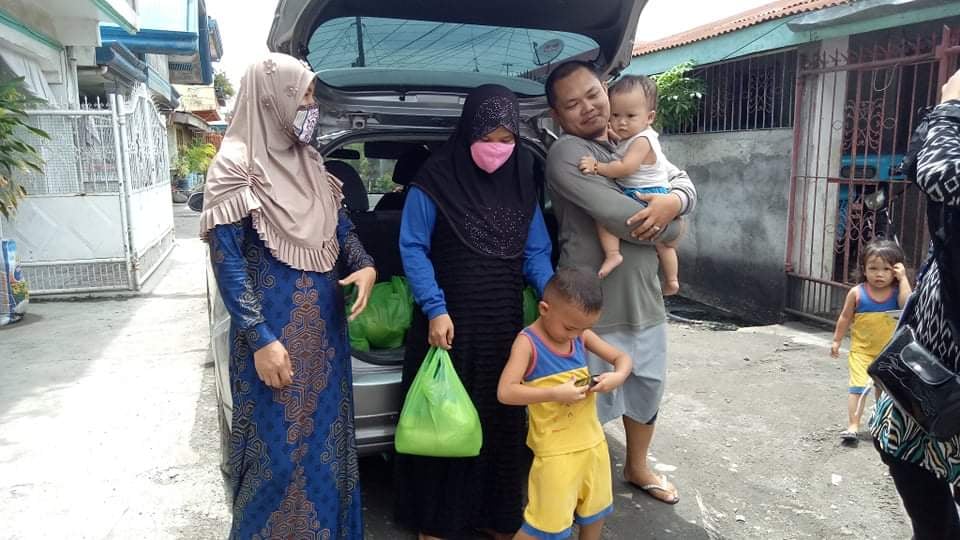 Teacher Soraida Kinjiyo delivers food packs as relief assistance to fellow ALIVE Teachers from Gensanville, Barangay Bula, General Santos City who are in need of help. PHOTO Courtesy of Soraida Macadatar-Kinjiyo
During the onset of the pandemic, when borders were closed and everyone had to stay home, a parent reached out to Teacher Soraida asking if there was a job she could give them. The parents could not go to work in Sarangani (a neighboring province). This prompted Teacher Soraida to think of her other pupils who were in need.
She decided to give them food packs with rice and groceries to help them get through the quarantine. She communicated her intent to her co-teachers and all of them, both Muslims and non-Muslims, also donated cash and goods toward the initiative.
Teacher Soraida collected their contributions, bought the food items and led the repacking of goods. She also drove to the communities and distributed the goods to the families.
Teacher Soraida also remembered her co-ALIVE teachers who were contractual workers and lost their jobs with schools immediately closing in March. Unfortunately, their second source of income, vending, was also halted because of the quarantine.
Soraida reached out to her relatives, friends and kind-hearted individuals to gather funds so she could buy food packs for these teachers. The food packs reached not only ALIVE teachers but also volunteer Madrasah teachers in General Santos and Sarangani.
Truly, Soraida embodies a hero teacher, one who sees and loves her learners and looks out for them beyond the classroom. She lives out the values she teaches and cares for her community in every way she can.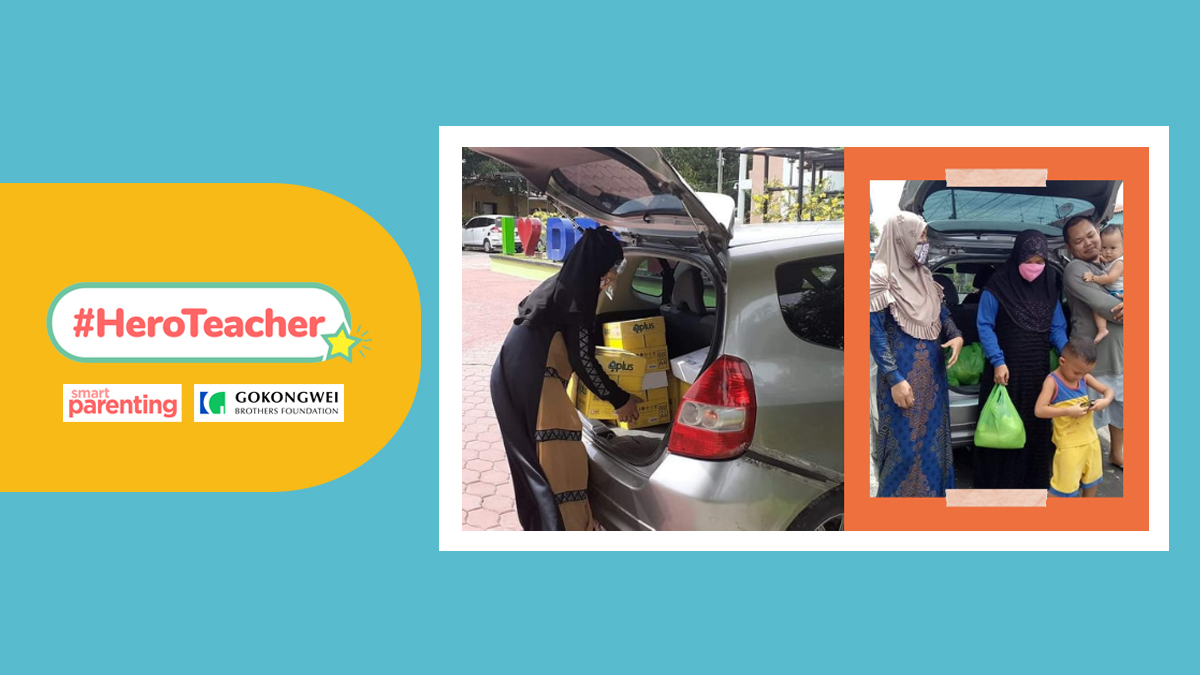 PHOTO Courtesy of Soraida Macadatar-Kinjiyo
Gokongwei Brothers Foundation (GBF) teams up with Smart Parenting to shine a spotlight on teachers who go the extra mile. For every #HeroTeacher featured in Smart Parenting, GBF pledges P15,000 donation in kind.
You can also nominate a #HeroTeacher! Just go to this link and fill out the form: https://bit.ly/NominateAHeroTeacher. Meet our #HeroTeachers! Read their stories here.
This story originally appeared on SmartParenting.com.ph. Minor edits have been made by Gokongwei Brothers Foundation.