A Home For The Future
Every dream needs a home. When the Gokongwei Brothers Foundation was established, its first project was building a 7,525-sqm training facility in 1999 called the GBF Technical Training Center. Located in the Litton Mills compound in Rosario, Pasig, the 150-million-peso project was to be the site of a TESDA-registered advanced technical school.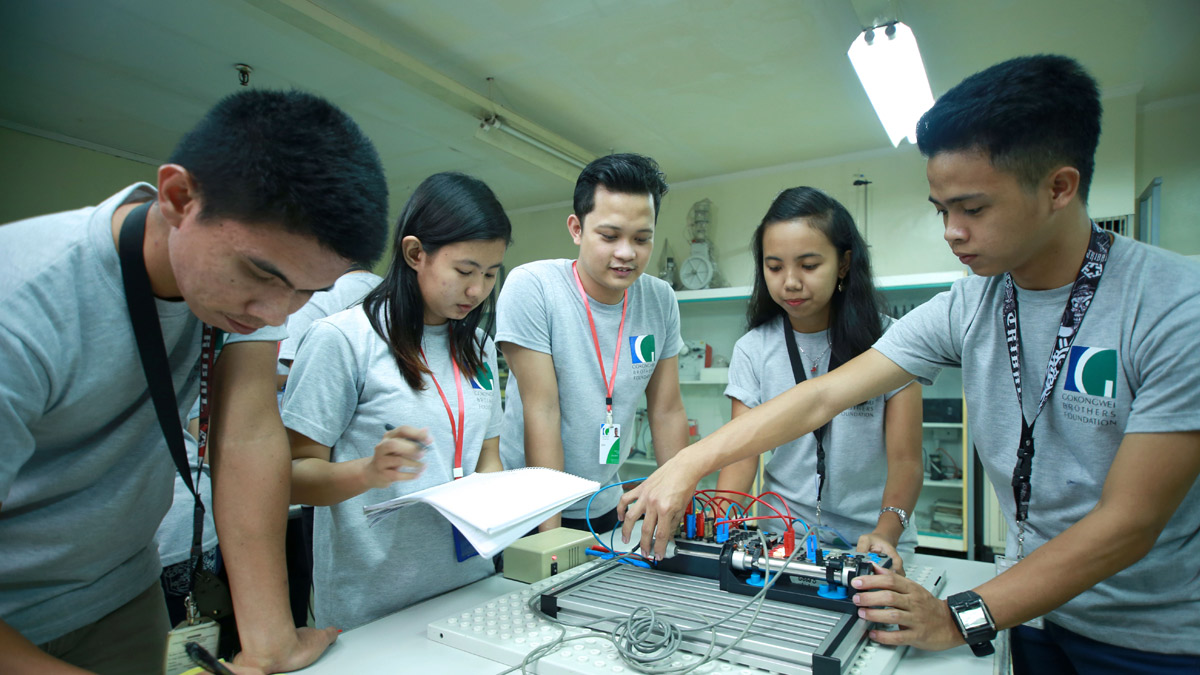 Its initial offerings were six- to 12-month advance training and short courses scholarships for JG Summit employees in the field of technical maintenance and engineering. This later expanded to scholarships for professionals in the retail and service sectors. To date, GBF TTC serves its principal function as home to the Iskolar ni Juan program.
"The continuous 100% passing rate of the GBF Iskolar ni Juan Tech-Voc Program both in Mechatronics Servicing NCII and Instrumentation and Controls Servicing NCII is made possible by adopting the continuous improvement process to meet industry-based need," says school director Engr. Manuel Mirabuenos. A new facility is one such improvement that would propel the program forward.
What's next? A new home in 2019. GBF TTC will move to a new site in Calamba, Laguna. The campus will have 11 laboratories and workshops, training grounds for developing skills in several specialties including chemistry, physics, computers, pneumatics, hydraulics, mechanics, electronics, instrumentation, and mechatronics. Furnished with complete state-of-the-art training equipment to be used to better service hundreds of scholars and manufacturing technical workers, the improved facilities, Mirabuenos says, would keep the GBF "at par with the fast changing technological developments and demands." A 200-bed dorm will address the housing needs of a growing student population. A bigger home for bigger dreams, of the foundation and scholars alike.