The Gokongwei Group Joins Initiative to Help Urban Poor
Formed in response to the COVID-19 pandemic, "Project Ugnayan" has raised over 1.5 Billion
By
JG Summit Team
Mar 23, 2020
The enhanced community quarantine—put in place to help contain the COVID-19 epidemic—has made life even more difficult for citizens of Metro Manila's most disadvantaged communities, those who are now unable to even leave their homes to eke out a living and put food on their tables.
Moved by their plight, Project Ugnayan, a collaboration of business groups in cooperation with the Philippine Disaster Resilience Foundation, was formed. In a statement, Project Ugnayan revealed its goal to distribute gift certificates worth P1,000 each to more than 1 million households in poor communities within the Greater Metro Manila Area. More than 1.5 billion has already been raised to fund the endeavor.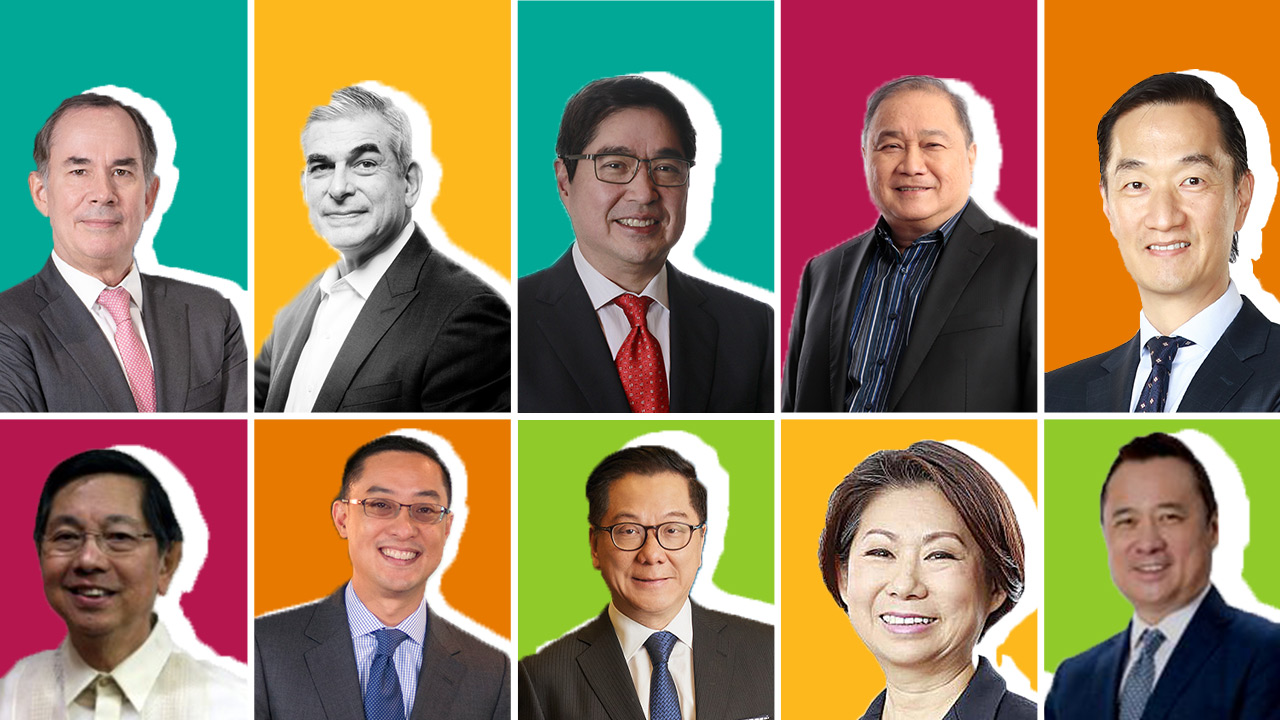 Clockwise, from top left: Sabin Aboitiz, President & CEO of Aboitiz Equity Ventures; Jaime Augusto Zobel de Ayala, chairman & CEO of Ayala Corporation; Lance Y. Gokongwei, President & CEO of JG Summit Holdings, Inc.; Manuel V. Pangilinan, Chairman of PLDT and Meralco; Arthur Ty, Chairman of Metrobank and GT Capital; Henry Sy, Jr. Chairman of SM Prime Holdings; Teresita Sy, Chair of BDO; Andrew Tan, Chairman of Alliance Global and Megaworld; Carlo Katigbak, President & CEO of ABS-CBN; Amb. Manuel Lopez, Chairman & CEO of Lopez Holdings. IMAGE composed by Alysse Asilo
Project Ugnayan is composed of some of the country's biggest conglomerates and companies, including (in alphabetical order) the Aboitiz Group, ABS-CBN/Lopez Group, Alliance Global/Megaworld, AY Foundation and RCBC, Ayala Corporation, Bench/Suyen Corp., Century Pacific, Concepcion Industrial Corp, DMCI, Gokongwei Group of Companies/Robinsons Retail Holdings, ICTSI, Jollibee, Leonio Group, Mercury Drug, Metrobank/GT Capital, Nutri-Asia, Oishi/Liwayway Marketing Group, PLDT/Metro Pacific Investments Corporation, Puregold, San Miguel Corporation, SM/BDO, and Sunlife of Canada.
Aside from the donation provided by the Gokongwei Brothers Foundation (GBF) to help kickstart the initiative, the Gokongwei Group's retail affiliate, Robinsons Retail Holdings, Inc. (RRHI) has also offered gift certificates at a discount to Project Ugnayan.
Under the project, the gift certificates will be delivered door-to-door in compliance with social distancing guidelines and undertaken in partnership with Caritas Manila's Project Damayan and ABS-CBN's Pantawid ng Pag-ibig program. Initially, distribution will be in four pilot areas, to be scaled up later in cooperation with the project partners. The gift certificates will be redeemable for food items and other necessities, and can be used in groceries and supermarkets easily accessible by the beneficiary communities.
Fr. Anton C. Pascual, Executive Director of Caritas Manila, expressed his gratitude for the support of the business community and hoped that their example would lead others to come to the aid of those who need it most during this crisis. He said, "The national health crisis that confronts us is instructive of the need to adopt a holistic perspective that enjoins every sector of society to partake in mitigating the adverse effects of this health debacle.
"We believe that the current national emergency needs pro-active and harmonized intervention of all sectors of society. An inclusive approach that taps all available resources and talents."
For more information, please contact Guillermo M. Luz, Project Spokesperson and Chief Resilience Officer of Philippine Disaster Resilience Foundation at 0917-8489691 or gm.luz@competitive.org.ph
PHOTO CREDITS: Aboitiz.com; Ayala.com; JG Summit; PLDT.com; gtcapital.com.ph; smprime.com; bdo.com.ph; allianceglobalinc.com; abs-cbn.com; tokyo.philembassy.net
This article was originally published on jgsummit.com.ph.