The Gokongwei Brothers Foundation Donates 65 Laptops to Quezon City
GBF's Juan Communities program aids the QC LGU's healthcare initiatives
By
JG Summit Team
Nov 3, 2020
The Gokongwei Brothers Foundation recently donated 65 laptop computers to the local government of Quezon City. The donation will be used for digitizing the health records of various barangay healthcare centers throughout the city.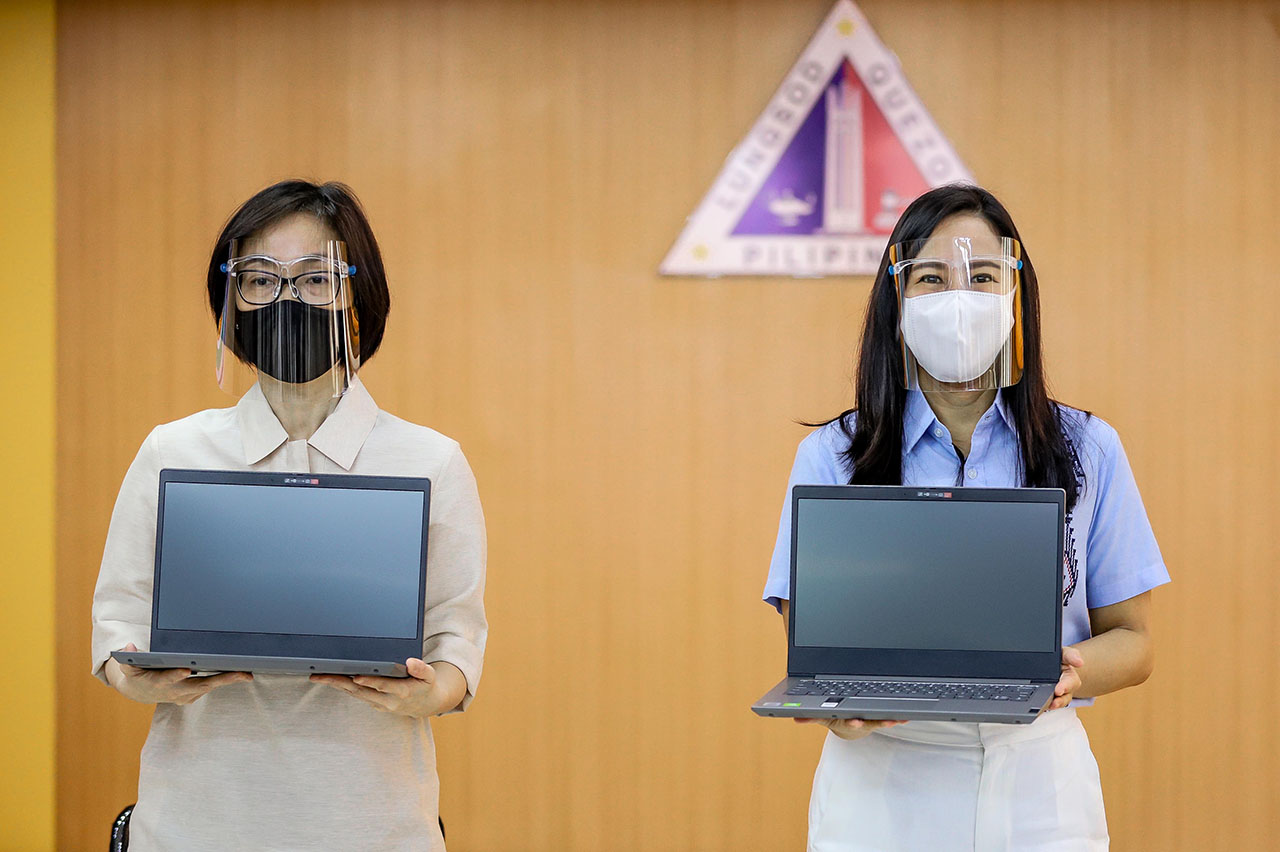 Gokongwei Brothers Foundation General Manager Lisa Gokongwei-Cheng and Quezon City Mayor Joy Belmonte at the turnover ceremony. IMAGE courtesy of the Quezon City Public Affairs and Information Services Department
GBF General Manager Lisa Y. Gokongwei-Cheng turned the donation over to Mayor Joy Belmonte at a simple ceremony held on October 22, 2020, at the Quezon City Hall.
"Malaking tulong ito sa ating ilulunsad na integrated clinic information system upang mas maging maayos ang datos natin tungkol sa medikal na estado at medikal na pangangailangan ng ating QCitizens, masigurong palaging may sapat na gamot sa ating health centers, at mas ma-monitor ang mga pasilidad at kagamitan ng bawat health center sa lungsod," said Mayor Belmonte upon receiving the computers.
The donation bolsters the city's Community Health Information Tracking System, an initiative to computerize medical records and transactions covering all of the city's public health programs. Launched in 2011, CHITS simplifies the monitoring of citizens' health and enables the LGU to respond quicker to emerging public health situations or threats.
GBF's Juan Communities program, which seeks to improve the quality of life in communities where the Gokongwei Group operates, made the donation possible. The program also supports community-initiated efforts to mitigate the effects of the Covid-19 pandemic.
Juan Communities consist of select local government units whose hospitals, barangay healthcare centers, and public schools are to be provided with responsive and sustainable support by GBF and a partner Gokongwei Group company.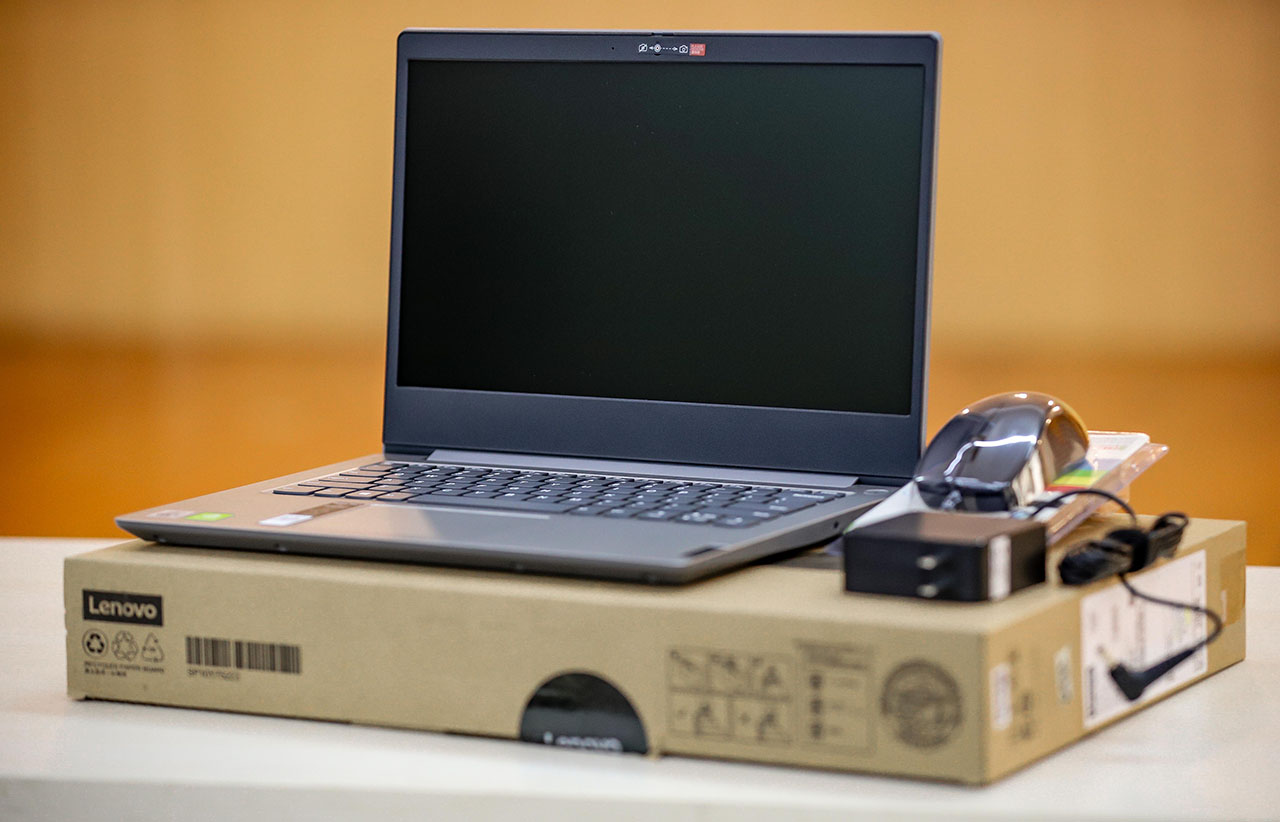 One of the brand-new laptops with its accessories on display at the Quezon City Hall during the turnover ceremony. IMAGE courtesy of the Quezon City Public Affairs and Information Services Department
Robinsons Land Corporation, the real estate arm of the Gokongwei Group, facilitated in part the donation to Quezon City. Rachel Gozum, RLC Senior External Affairs Officer, represented the company at the turnover ceremony.
To date, GBF has allocated Php150 million towards Covid-19 relief initiatives in support of medical healthcare workers and frontliners, hospitals, and communities.
This article was originally published on jgsummit.com.ph.