The teachers we never ever forget in our lifetime are the ones who love us, inspire us and help us to become better versions of ourselves. These are exactly the ways Teacher Emiliano "Emil" Bal-iyang makes a difference in the lives of his students.
Teacher Emil is a Grade 6 teacher in Lamag Elementary School, a remote school in Quirino, Ilocos Sur. To get to work, he would normally travel from his home in Poblacion, Quirino for more than an hour on his motorcycle, cross three rivers and go up the mountainous area where the school is located. But when the weather is bad, the rivers would rise and teacher Emil would need to walk for more than 2 hours to cross the rivers and get to school.
A teacher, tutor, and athletic coach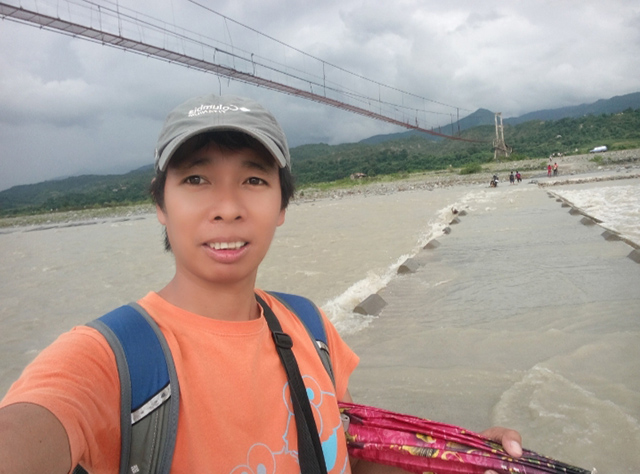 One of the rivers Teacher Emil crosses to get to school. PHOTO Courtesy of Emil Bal-iyang
In school he is an all-around teacher, covering all subjects for his Grade 6 class. He is also the coordinator of the Supreme Pupil Government and a trainer for extracurricular activities.
Before Teacher Emil came to Lamag, their school did not join competitions, but Emil discovered talents both in sports and academics, and encouraged the students to widen their horizons. Now he serves as the school's coach for athletics, chess and swimming, and he also trains the bright learners to join academic competitions in Math and Science.
In the evenings, he would hold remedial classes with learners who are falling behind and sometimes he would also visit his pupils at home for free tutoring sessions.
Teacher Emil practically lives in their school — he only goes home once a week. He is immersed in the community and involved in the students' lives, and the parents trust him with their children.
Teaching valuable life skills to students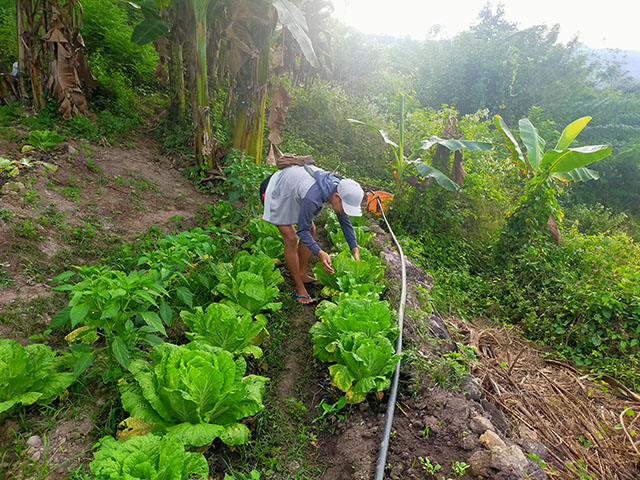 Teacher Emil started a vegetable garden to help fund school projects. PHOTO Courtesy of Emil Bal-iyang
When he started at Lamag in 2016, he converted a small patch of land into a fish pond. He bought 2 kilos of tilapia fingerlings for the pond and also started planting a vegetable garden as part of their EPP (Edukasyong Pantahanan at Pangkabuhayan) class. They have been maintaining the pond and garden for years until the COVID-19 pandemic happened.
Many of Teacher Emil's students are beneficiaries of 4Ps (Pantawid Pamilyang Pilipino Program), so he knows that life is not easy for their families. Instead of asking contributions from students, he encourages his class to sell fish and vegetables from their pond and garden to fund school projects. They have also been able to build a toilet, make flower boxes and complete other projects using their income from their pond and garden.
Last March, Teacher Emil, his students, and some parents planned to go on a picnic to celebrate the children's graduation. But their plans were cancelled because of the pandemic.
Teacher Emil thought of harvesting the fish and vegetables he was saving for the picnic and brought them to his students' homes. This was a big help to the families because mobility suddenly became challenging for everyone at that time.
Continuing in the face of challenges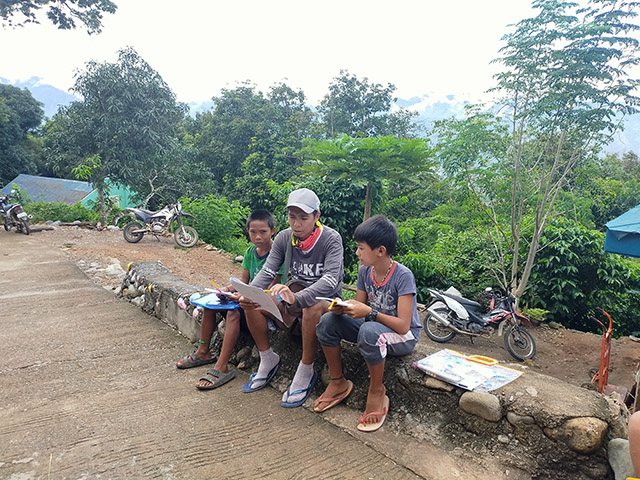 He also visits pupils at home for free tutoring sessions. PHOTO Courtesy of Emil Bal-iyang
In June and July, when it was time for the students to enroll, Teacher Emil visited his students one by one to encourage them to continue with school despite the challenges brought about by distance learning.
Teacher Emil really makes an effort to help his students learn and encourages them to finish school. He shares with them his own story — how he was a self-supporting student from high school through college, and how his education now affords him more opportunities and options in life.
He is proof that education affords a child more opportunities in the future and he continues to inspire and influence his young students through his life of selfless service.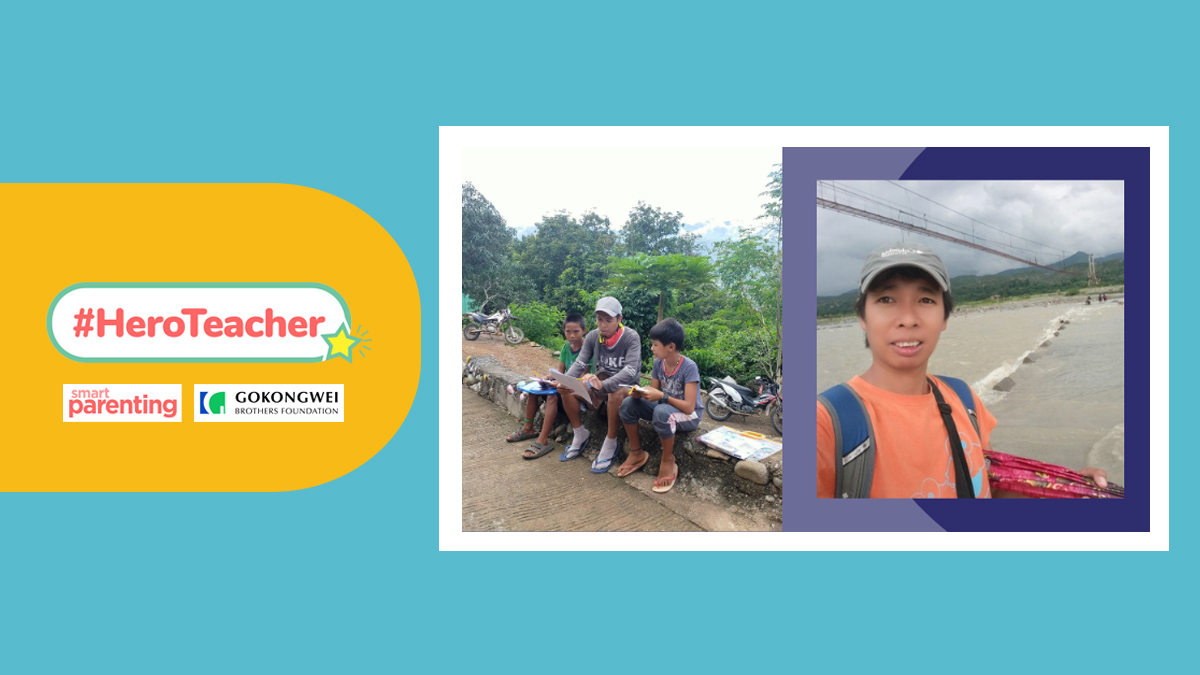 PHOTO Courtesy of Emil Bal-iyang
Gokongwei Brothers Foundation (GBF) teams up with Smart Parenting to shine a spotlight on teachers who go the extra mile. For every #HeroTeacher featured in Smart Parenting, GBF pledges P15,000 donation in kind.
You can also nominate a #HeroTeacher! Just go to this link and fill out the form:
https://bit.ly/NominateAHeroTeacher. Meet our #HeroTeachers! Read their stories here.
This story originally appeared on SmartParenting.com.ph. Minor edits have been made by Gokongwei Brothers Foundation.