With a total of 161 student-researchers from 39 schools all over the Philippines, the National Science and Technology Fair (NSTF) becomes the biggest gathering of the most talented and brilliant young minds who will lead the advancement of science, technology, engineering, and math (STEM) in the country. Held in Novotel Cubao, Quezon City, the 2020 NSTF centered around this year's theme—Advancing Communities through Science, Technology, and Innovation. In line with the celebration of International Women's month, the event also lauds all the women who made an outstanding impact by pursuing careers in STEM.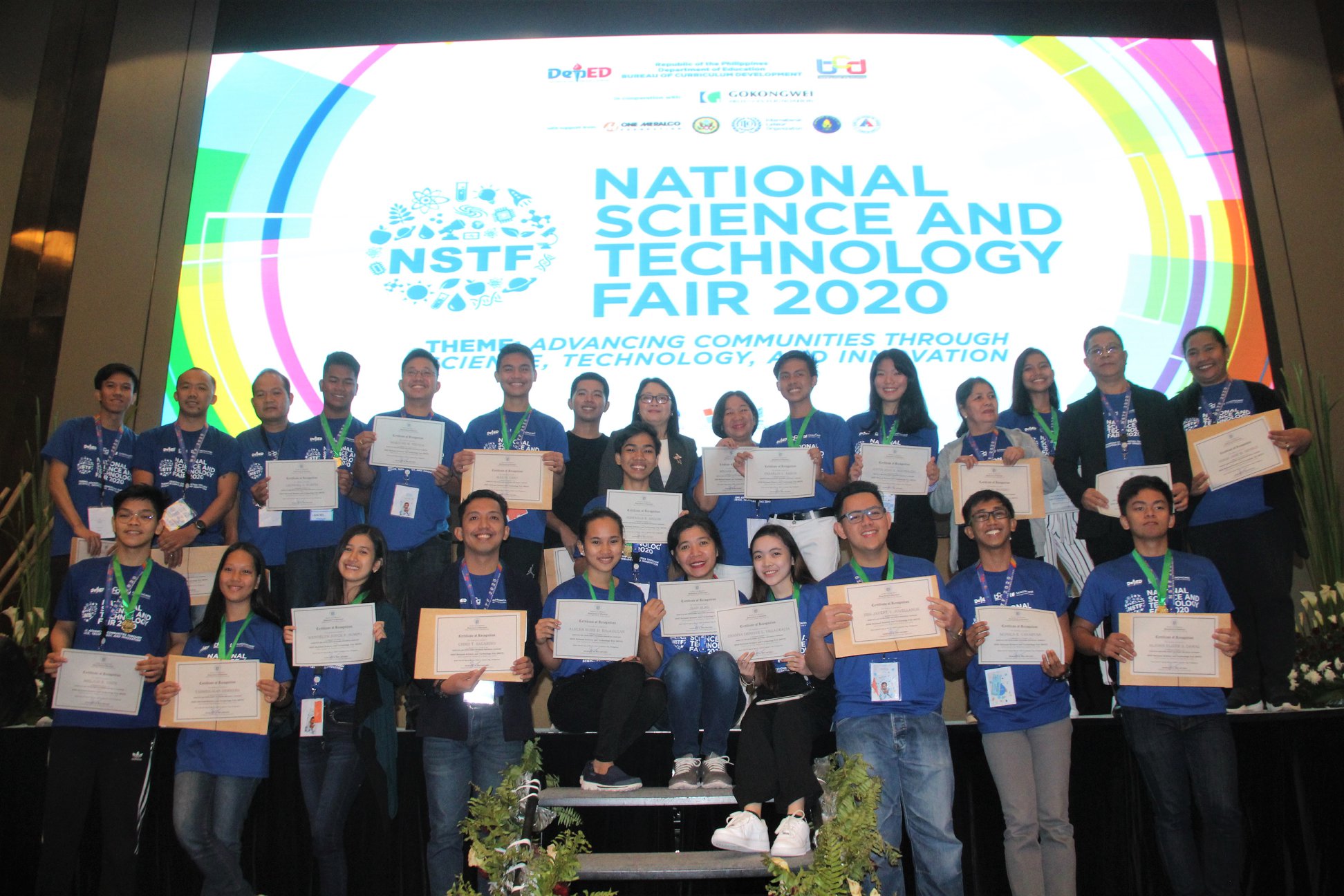 Student-researchers in the 2020 Department of Education National Science and Technology Fair. IMAGE DepEd
The Gokongwei Brothers Foundation shares the same mission with the Department of Education's Bureau of Curriculum Development of gearing up future scientists and engineers, which made this year's partnership even stronger and more impactful. GBF's Executive Director, Grace Colet, expressed her full support to DepEd. "Building STEM education and innovation in our country is really not a one-time deal, but a journey. So we are committed to walk with you, partner with you in this journey."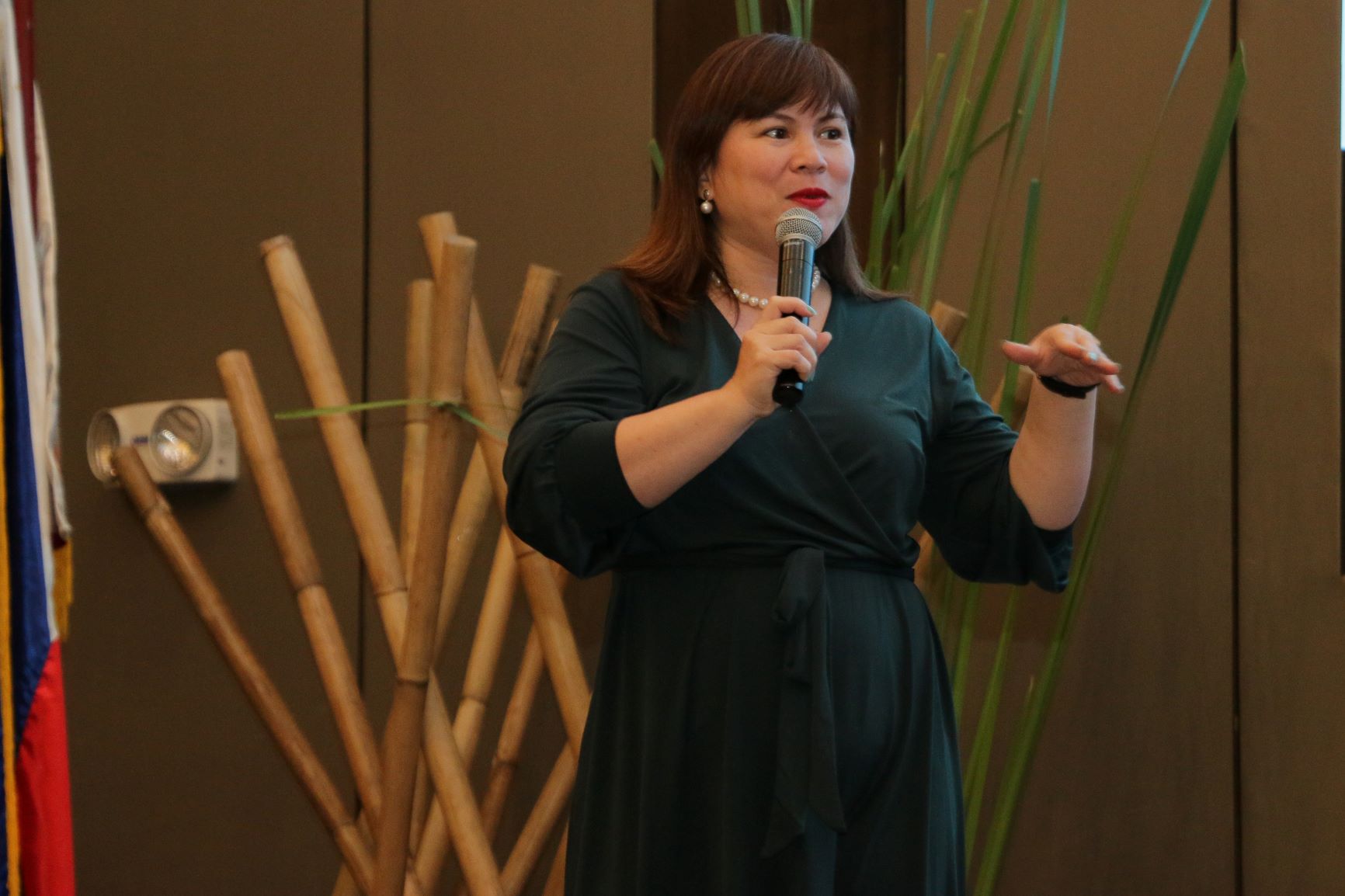 Gokongwei Brothers Foundation Executive Director, Grace R. Colet
All the hard work and efforts that GBF, DepEd, and other partner institutions poured in truly paid off just by seeing the hundreds of students who participated this year. For Director Jocelyn Andaya of DepEd, it is a true testament of their dedication to improve the quality of education in the country. "So if the people of the greater public are asking if the K to 12 is working, they need not look far for answers. It's right here, amongst these body of research done by these students, which are the products of several months of intense and grueling work applying the 21st century skills learned in the classroom."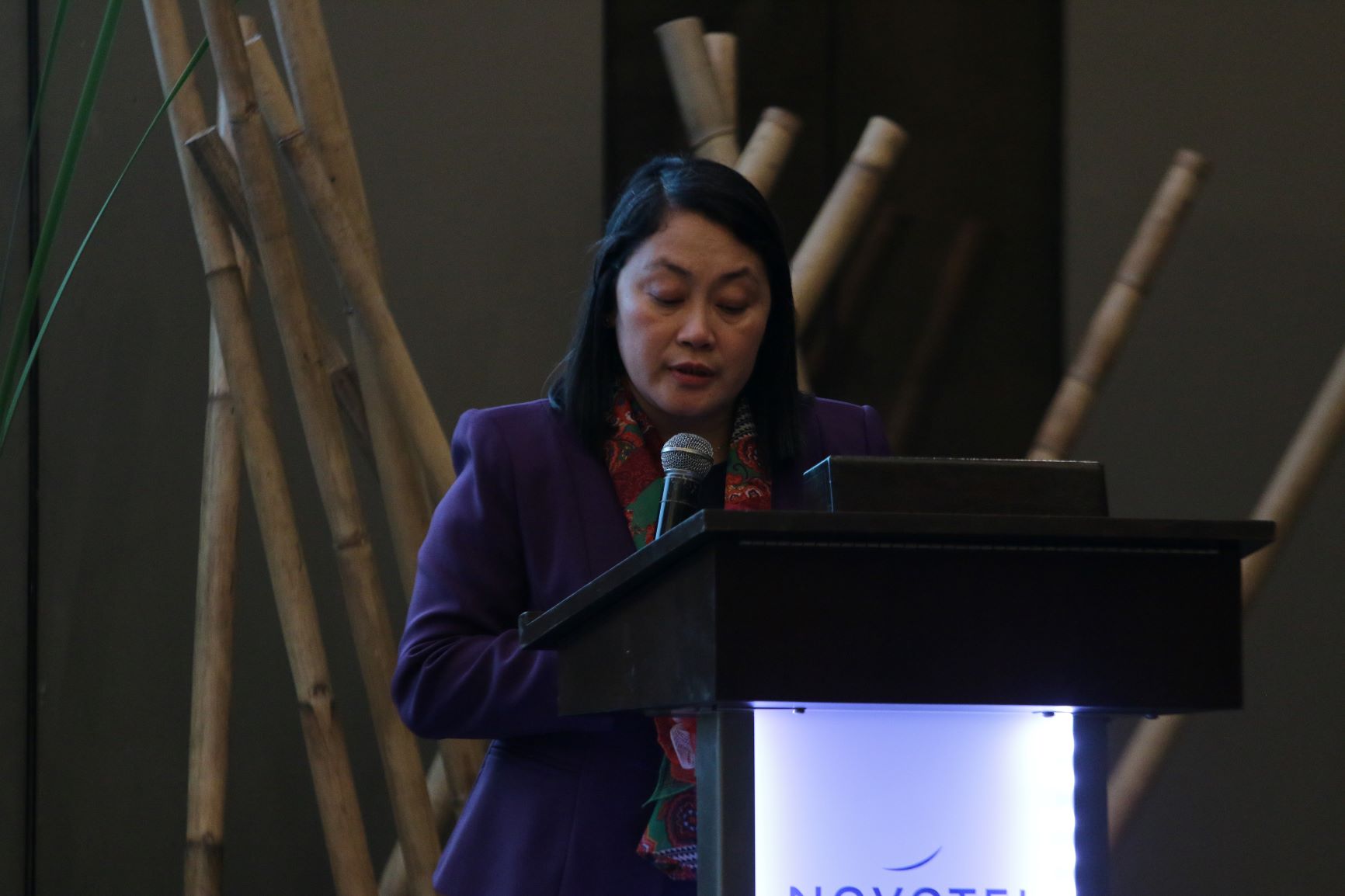 Department of Education Bureau of Curriculum Development Director, Jocelyn D.R. Andaya
All projects and researches under the four categories, Life Science, Physical Science, Robotics and Intelligent Machines, and Science Innovation Expo, focused on finding solutions to real-world problems and issues through tech and innovation.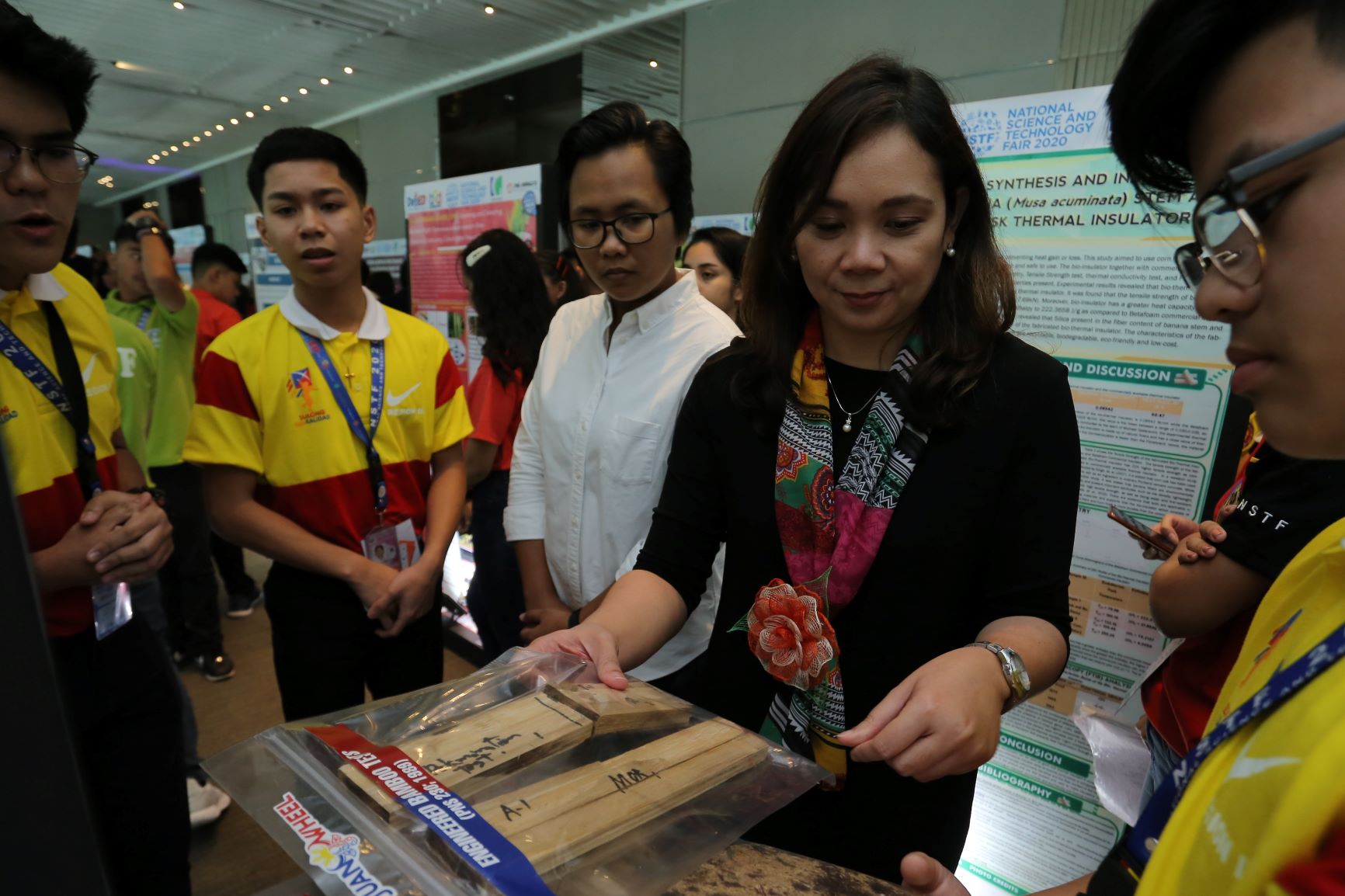 GBF's Senior Program Manager, Graciela Mendoza and Senior Program Officer, Katherine Manalo during the participants' project presentation.
This year, six projects were hailed as the best of the best. One of the winners is Franklin Razon of MIMAROPA Regional Science High School. He created an Oil Spill Waste Management Tool (OSWMT)—a remote sensing surface vehicle that helps address oil spillages that harm and deplete marine life.
Student-researchers, Chloe Heather Ellano, Adoniram Balagtas, and Thea Marie Lumabi of Caloocan National Science and Technology High School aim to reduce motorcycle theft and accidents due to driving under the influence of alcohol by creating a helmet equipped with special sensors.
Ray Vincent Pelayo and Gerardo Rafael Tallador of Iloilo National High School believe that their research on the antioxidative properties of the lactic acid bacteria isolated from tuba may prevent mutagenesis that leads to cancer development.
Winners from Juan R. Liwag Memorial High School, Arabelle Santos, Jesscel Mae Libiran, and Giuliana Anupol's research aims to regulate alcohol intake using a crude extract of the Hydrocotyle Verticillata leaf.
Marian Ledesma of Negros Occidental Science High School has developed an efficient way to reduce organic pollutants such as methylene blue and bacterial pathogens from open bodies of water by using EDTA Modified Magnetic Graphene Oxide Nanoadsorbents.
The winning project from student-researchers Marvince John Araneta and Lorraine Joy Bales of Iloilo National High School-Senior High School is a color-reading device incorporating N-doped Carbon Quantum Dots (NQCD) as nanosensors for heavy metal pollutants such as mercury and lead in water.
Last year, the Gokongwei Brothers Foundation sponsored the Philippines' official delegates to the 2019 Intel International Science and Engineering Fair (ISEF) held in Phoenix, Arizona. GBF paved the way for these young scientists to represent the country to a global stage where they can showcase their best research projects and compete with thousands of other participants with the hope of bringing pride, learning and inspiration back to their home country. Aside from this once-in-a-lifetime experience, these students were also given the first Gokongwei Brothers Foundation's Young Scientist Award (YSA), a recognition given to outstanding high school and college students who demonstrate global competence through their achievement in highly-competitive and reputable STEM competitions.
GBF was also committed to sponsor this year's Philippine delegates to ISEF scheduled in May in Anaheim, California. However, the science fair was cancelled due to the Covid-19 pandemic. Nevertheless, GBF will continue to confer the Young Scientist Award to the NSTF winners who would have represented the country to this global competition, as recommended by DepEd. Aside from this accolade, a STEM scholarship to any university of their choice also awaits every YSA awardee.
For GBF, it is a program that is worthy of every investment. "The ISEF is a transforming experience when you actually see how bright and promising the youth who develop all these innovations. It is symbolic of who are future leaders will be. That's why we believe in investing in NSTF, because by investing here, we are investing in the future advocates of STEM in the country—those who will push the science, technology, engineering, and math frontier," Executive Director, Grace Colet believes.
The Gokongwei Brothers Foundation and the Department of Education hope to inspire the youth to change their community, country, and the world one innovation at a time.