On July 4, 2022, Gokongwei Brothers Foundation General Manager Lisa Gokongwei attended the 20th CSR Conference and Expo, which was hosted and organized by the League of Corporate Foundation (LCF).
More than 200 delegates have gathered to learn, network, and collaborate in the conference's online thematic morning sessions from July 4 to 7, 2022. This year's theme, "Creating the Future We Need: Striking the Path During a Period of Transition," aims to explain and contextualize global uncertainties, such as climate change, global warming, economic instability, inaccessible healthcare, and the challenges of the post-COVID19 pandemic and how actors can, especially those in the Philippine business community, collaborate to address it.
GM Lisa Gokongwei was invited to share opportunities in transforming education as the Gokongwei Brothers Foundation celebrates 30 years of building the country's future through education, focusing on Science, Technology, Engineering, and Math (STEM).
Providing teachers with professional development programs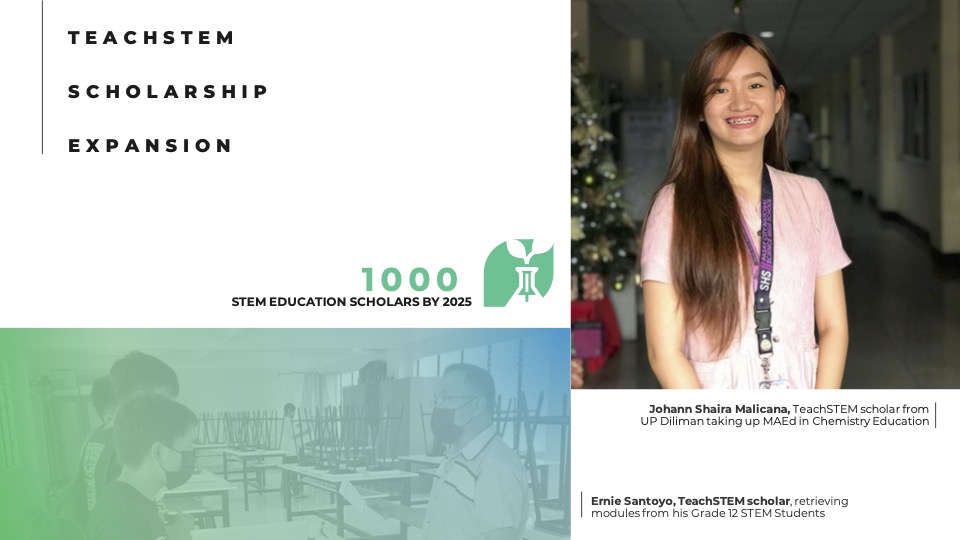 Ms. Lisa Gokongwei-Cheng shared how GBF established fruitful engagements with IDEO, a leading global expert in Design Thinking to help the country ideate a K-12 Educators' Professional Development Program platform. She highlighted how the foundation made an effort to consult with 130 stakeholders - government officials, education experts, industry leaders,
students, parents, and teachers. The consultation has revealed the mountain of challenges teacher development faces. In response to this, GBF is also planning to launch a class builder app to aid teachers manage their workload while gaining access to opportunities in professional development.
Ms. Gokongwei-Cheng also pointed out the need to improve teachers' content mastery, and why the concept of 'group coaching' should also be practiced.
"First, Content Mastery was a most pressing concern but often unrecognized by most teachers. Despite the validation from experts and studies, interviews with teachers reveal that very few identified their need to strengthen content mastery," she said.
"However, we found that teachers listen strongly to their peers and feel safer admitting these weaknesses to each other. They like having a coach to guide them but strongly prefer to be with their colleagues in the process. Group coaching makes learning less threatening and more enjoyable. It also allows peer learning," she added.
Building Educator Communities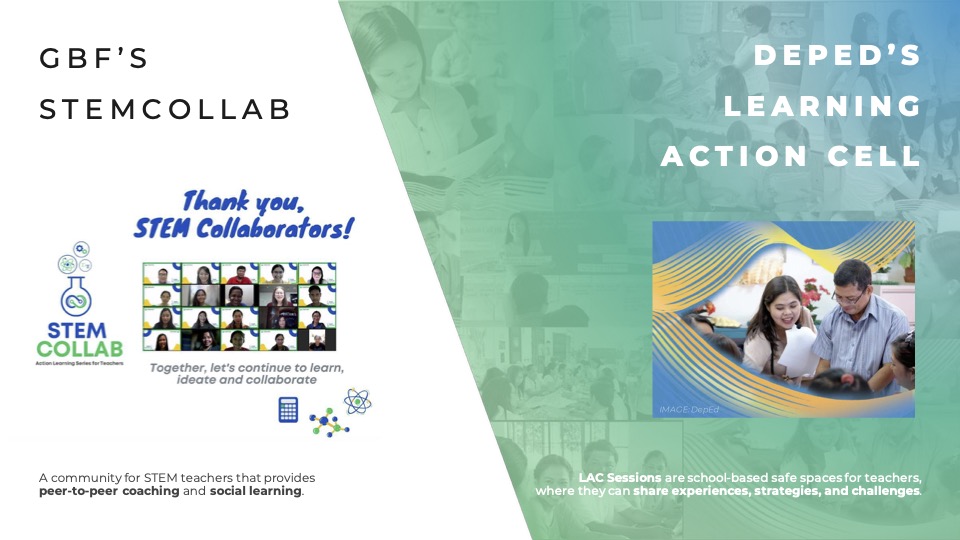 Ms. Gokongwei-Cheng also shared how teachers want to feel they're not alone and get reassurance by sharing with others and working together.
"DepEd addresses this through their Learning Action Cell. In a LAC Session, teachers share the challenges and lessons from their day-to-day interactions with students. They can even exchange teaching practices and strategies. It provides opportunities where they get together and learn collectively," she said.
GBF also piloted STEM Collab, an inter-school community for STEM teachers that enables peer-to-peer coaching and social learning. It was established to address the challenges faced by teachers which were shared during the LAC sessions.
"In the community, teachers can brainstorm ideas to develop new knowledge. They can even share what they learned with their own LAC Sessions, scaling its impact to reach more teachers," she added.
Uplifting Learners Through Remediation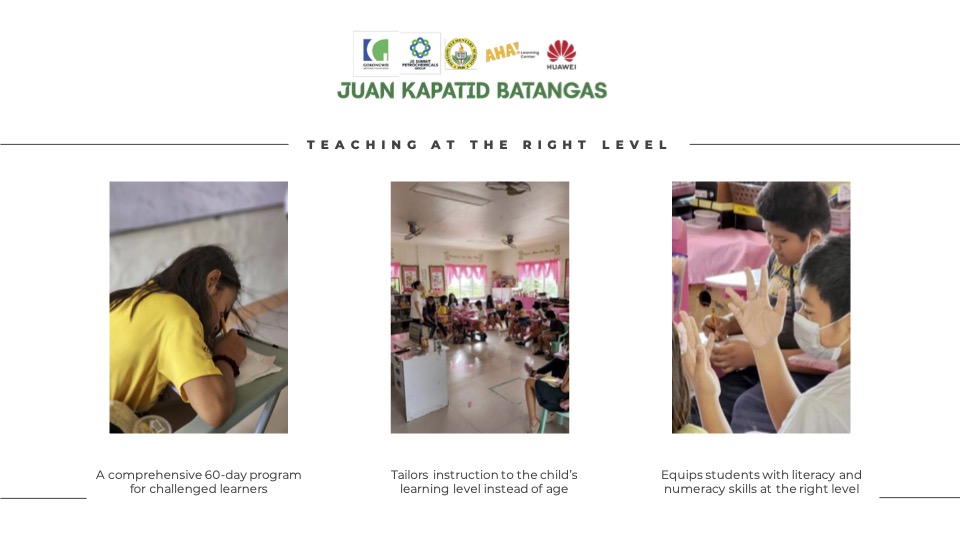 Ms. Lisa reiterated GBF's mandate of building communities through education. According to her, interacting with the students, talking to the parents, and listening to the teachers revealed that students struggled in reading and doing basic math operations.
"How do we inspire them to excel in STEM subjects, when students have yet to learn how to read? We have a remediation program in reading and math, in partnership with AHA learning Center, JG Summit Olefins Corporation, Huawei, and Batangas City LGU," she said.
The General manager shared how they applied TARL - Teaching at the Right Level, a program developed by Pratham Education Foundation which tailors instruction to the child's learning level instead of age. The result is that basic literacy and numeracy skills are achieved before they finish primary school. This is a holistic approach that enhances the quality of primary education by improving teacher capacity.
"In addition to supporting their mental skills, we also conduct Socio-emotional Learning classes to develop the students' interpersonal skills, life skills, and self-awareness. The involvement of the parents and the community proved crucial to the program's success in the learning journeys of their children through the Suporta Eskwela Club. It also serves as a parent support group, where parents talk about their struggles and motivations," she added.
One simple yet impactful change Ms. Lisa Gokongwei highlighted was how being intentional with the language helped throughout GBF's Juan Kapatid program.
"We call learners who were historically lagging in class, "achievers", and their parents, "super parents." We advocated the line, "Kaya kong subukan. Kaya kong gawin. Kaya kong magbigay" to affirm the learners' efforts in trying," she said.
Creating a domino effect to overcome challenges
She also shared that the 'silver lining' in having many problems in education is that it presents many opportunities for "connectivity, turning schools into technology hubs for the community, better learning content, and delivery, improved facilities, among others."
"We can start small, and as we collaborate and cooperate, we believe we can create a domino effect that can overcome what may seem to be an insurmountable tower of problems. We can contribute significantly to the transformation of education in our country," she ended.
Ms. Lisa Gokongwei ended her speech by challenging future generations to believe in genuine change and transformation in order to create a positive impact on communities.