In 1992, businessman and philanthropist John Gokongwei, Jr., and his brothers, Johnson, Henry, and James, established the Gokongwei Brothers Foundation (GBF). Its goal was to make a lasting impact on education in the Philippines. The brothers believed education could be the foundation of a strong Philippine economy.
Over the next 30 years, GBF dedicated itself to fulfilling its mission of building the future through education, specifically in the fields of Science, Technology, Engineering and Mathematics (STEM).
This year, GBF wrapped up its 30th anniversary celebration by bringing together its scholars, program recipients, and various partners in an event themed "Pathway to Possibilities" held on August 17 at The Westin Manila. The event commemorated three decades of commitment to education, community empowerment, and nation-building.
"Fulfilling our mission of building the future through education was made possible because of every individual and every institution represented in this room today. We are incredibly grateful to be here today with all of you— with whom we share the passion for uplifting the Filipino learner, empowering the Filipino teacher, and ultimately, serving the Filipino nation," said Lance Gokongwei, chairman of GBF and head of the Gokongwei Group.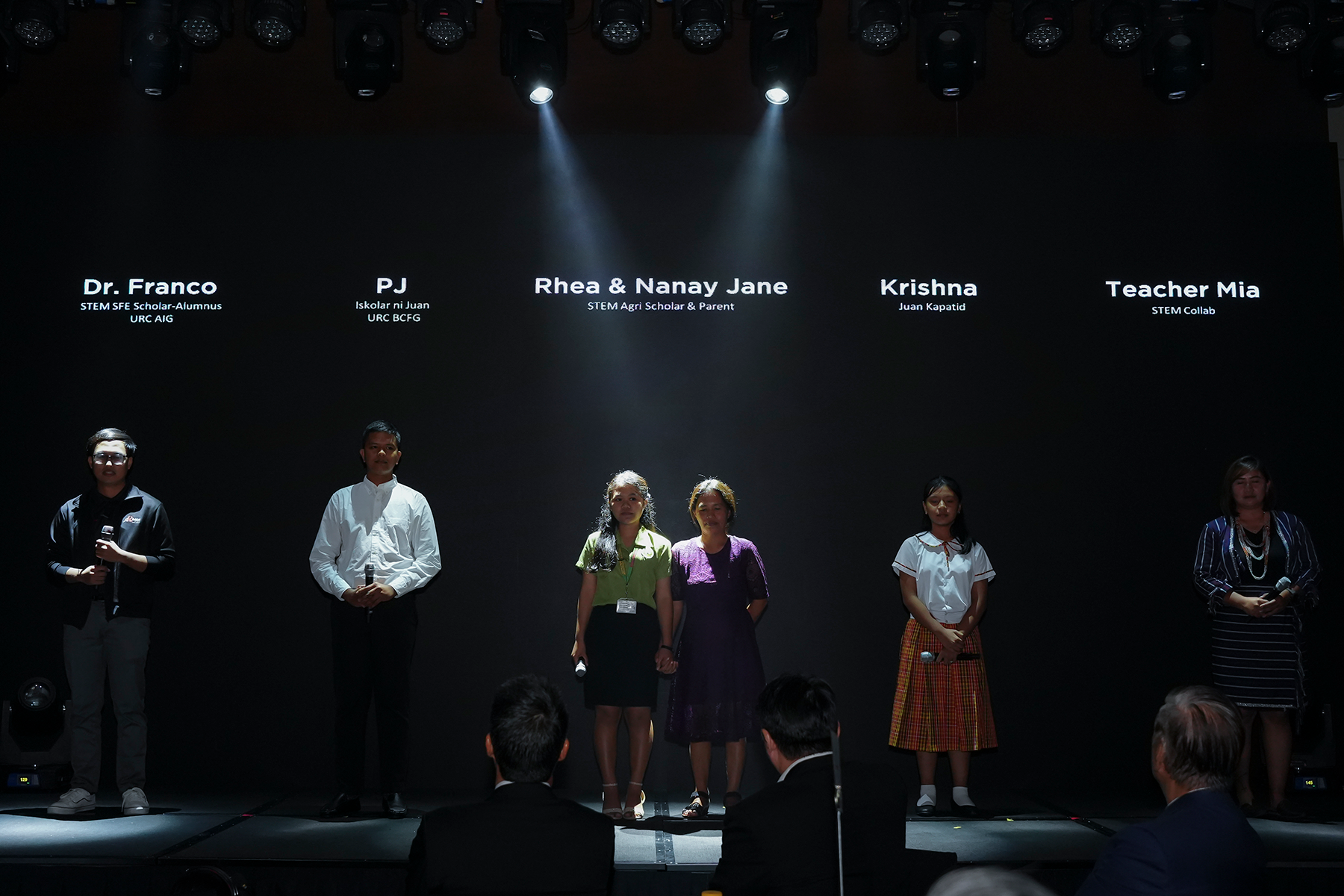 Attendees were GBF's partners from different sectors, including many of the foundation's beneficiaries, as well as its partners in various communities, in funding, in different universities, in the development sector, and in government.
"Through the years, we have been striving for the advancement of STEM education, believing this is the driving force behind sustainable national development," Gokongwei said.
"By equipping learners with quality STEM education, we prepare them to be digitally adept workers, critical thinkers, and innovative problem-solvers who can contribute to the growth of their communities," he added.
In 2022, during its 30th anniversary kick-off celebration, GBF declared its commitment to support more teachers, recognizing educators as heroes of change who play a crucial role in nurturing Filipino learners, our future leaders, and the workforce.
During the event, GBF launched its flagship program for educators—the "GBF Class Builder"—that's positioned to be STEM teachers' partner in delivering great lessons while they master their craft. The GBF Class Builder provides training and coaching to STEM teachers in the process of creating their lesson plans. GBF worked with IDEO, a global innovation company and leading proponent of design thinking, to develop the program.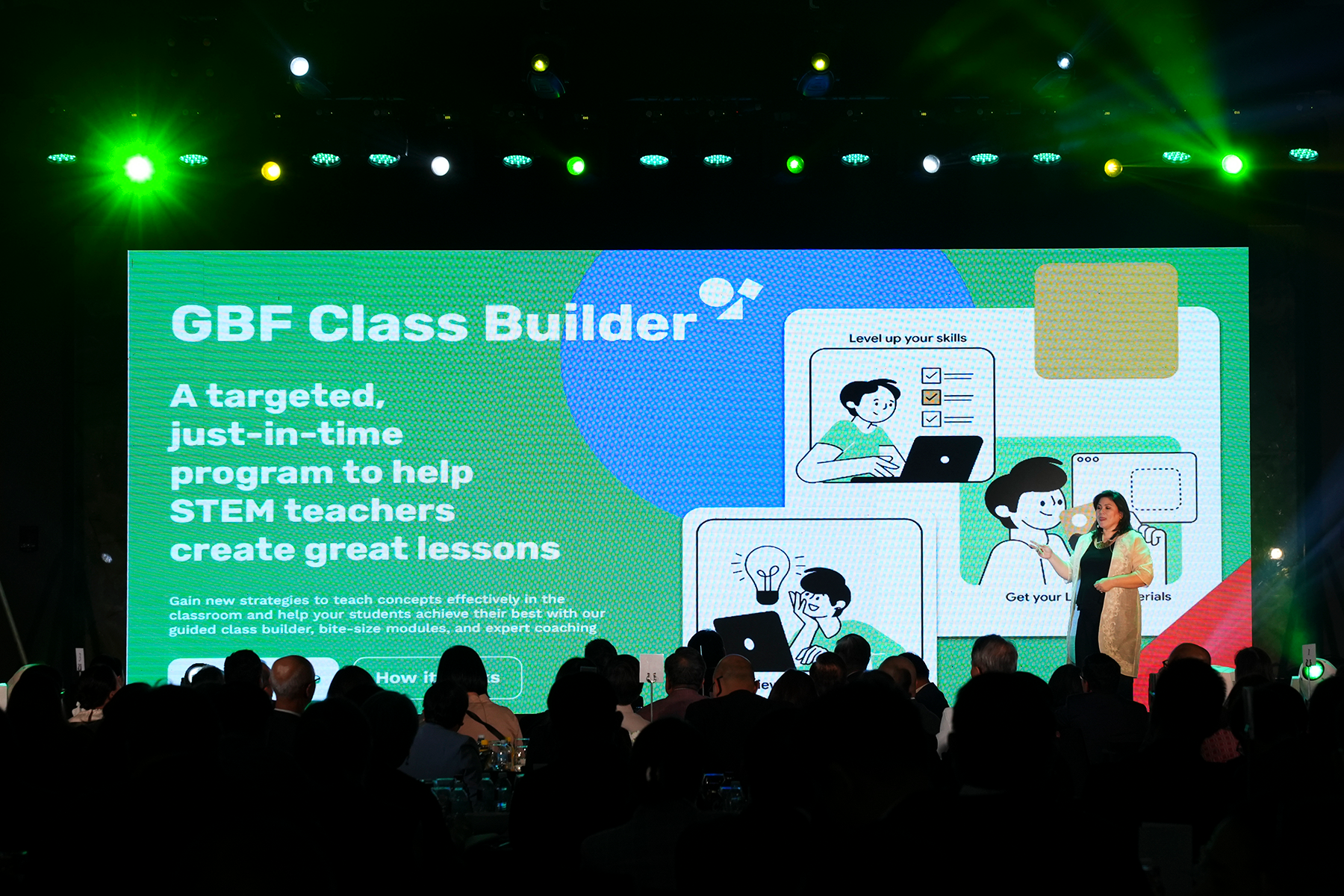 "Through The GBF Class Builder, we envision our teachers to be more confident and effective in class, more ready to face the challenges of the future, while enjoying every class—feeling proud to be a teacher," GBF Executive Director Grace Colet said.
Over the years, GBF has had over 2,500 scholars and 1,300 graduates, and has supported over 30,000 educators through teacher communities. By end of 2023, GBF will have 1,000 scholars enrolled in the current academic year.
In 2022 alone, it supported basic needs of over 10,000 students and teachers in over 100 schools. Since the pandemic, it has provided support to almost 2,000 communities.
GBF has also granted endowments to centers of excellence, ensuring a lasting impact for generations. Institution partners include the John Gokongwei School of Management at Ateneo de Manila University (ADMU), the ADMU Gokongwei Brothers School of Education and Learning Design, and the De La Salle University (DLSU) Gokongwei College of Engineering.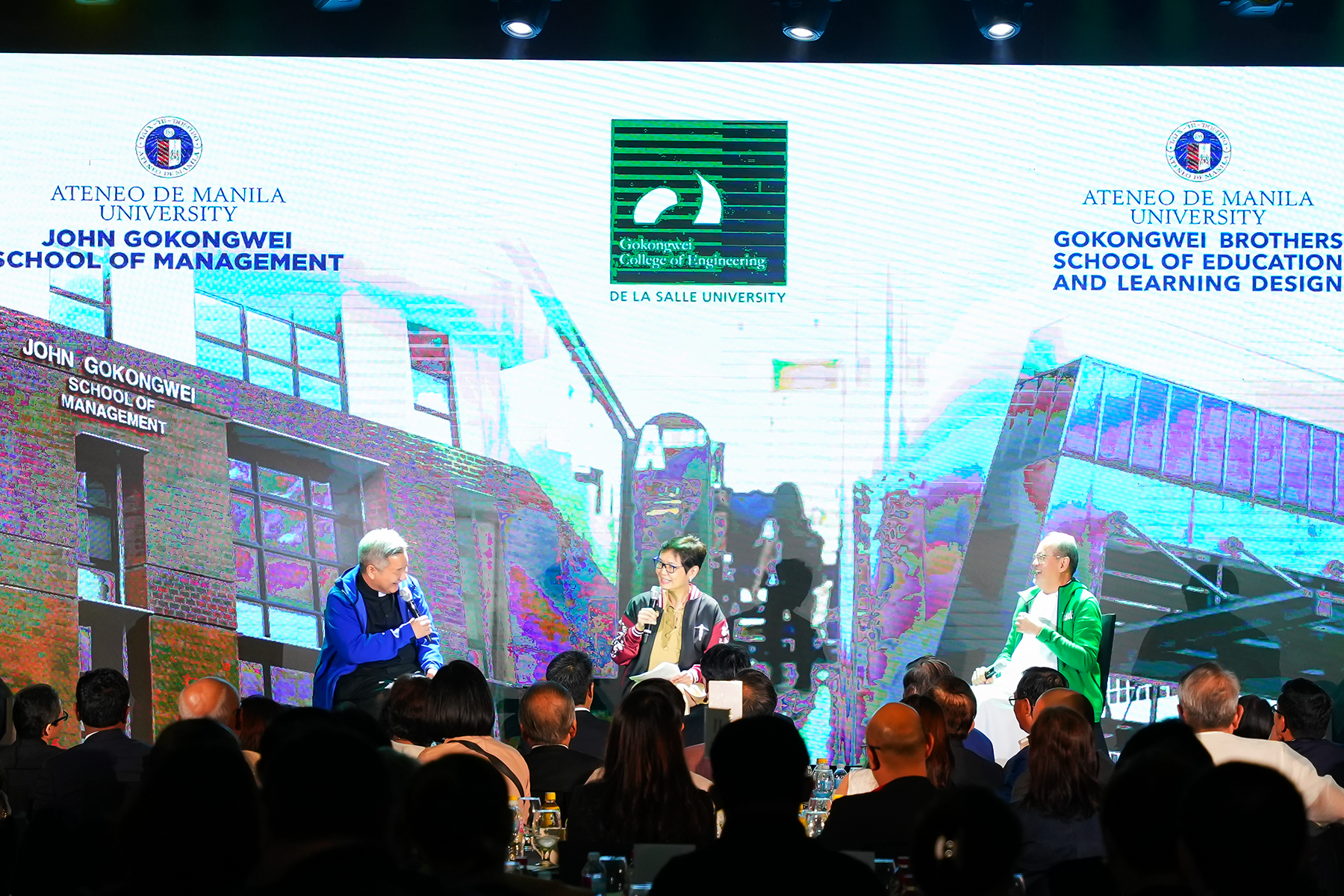 Fr. Bobby Yap, SJ, ADMU President, and Br. Bernie Oca, FSC, DLSU President joined GBF Secretary Robina Gokongwei-Pe onstage to talk about how the GBF endowments have played a role in the educational formation of many Filipino professionals.
Also, in the audience were leaders from 22 universities from around the country, represented by their presidents, chancellors, deans, and directors.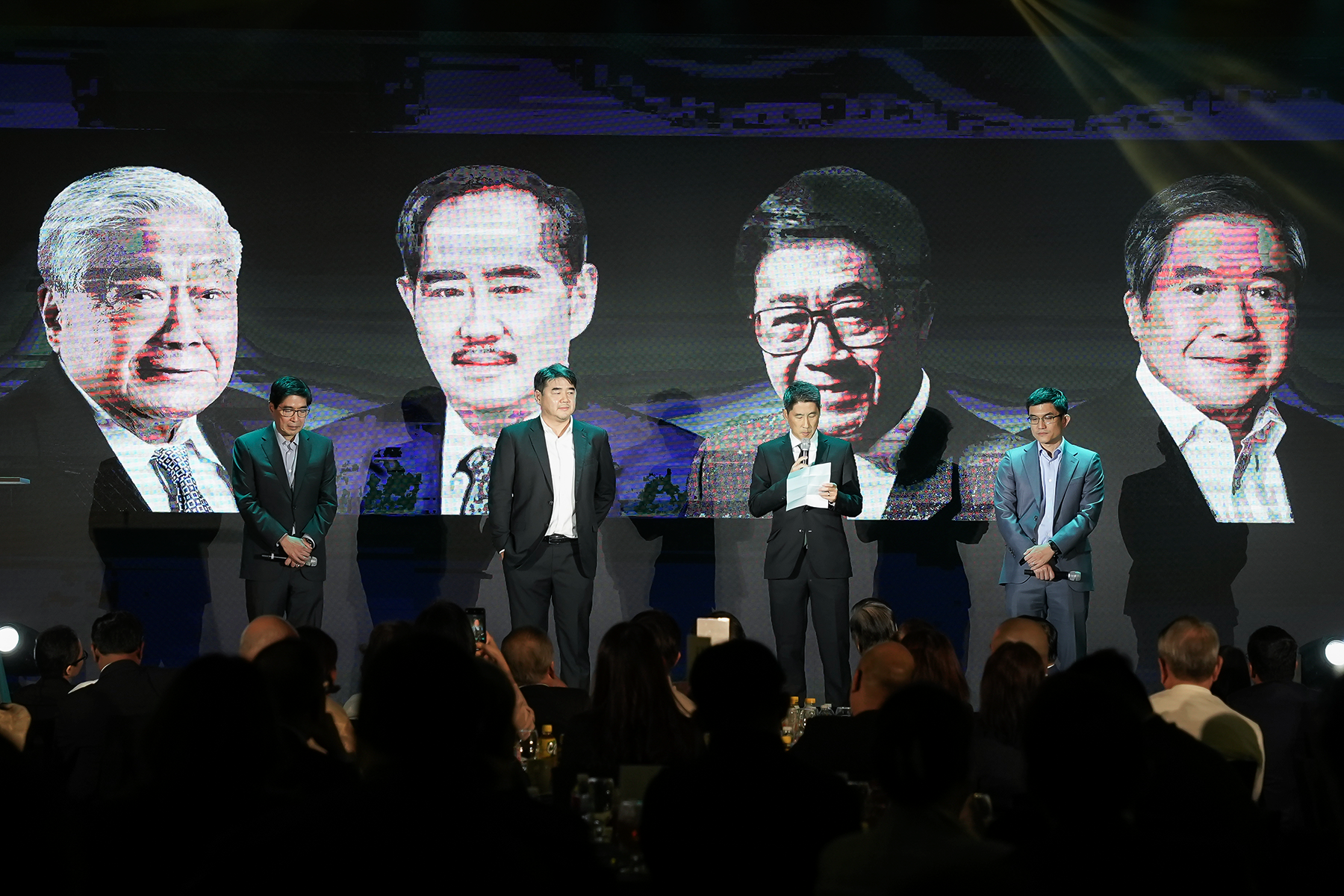 A highlight of the program was the next generation's tribute to the founders of GBF. Lance Gokongwei and his cousins, Patrick Go, Bobby Go, and Brian Go, went onstage to honor their fathers. James Go, GBF president and the only surviving founding brother, was then introduced.
"I feel extreme happiness, pride in the foundation, and deep feeling of gratitude that we have come this far," said James Go.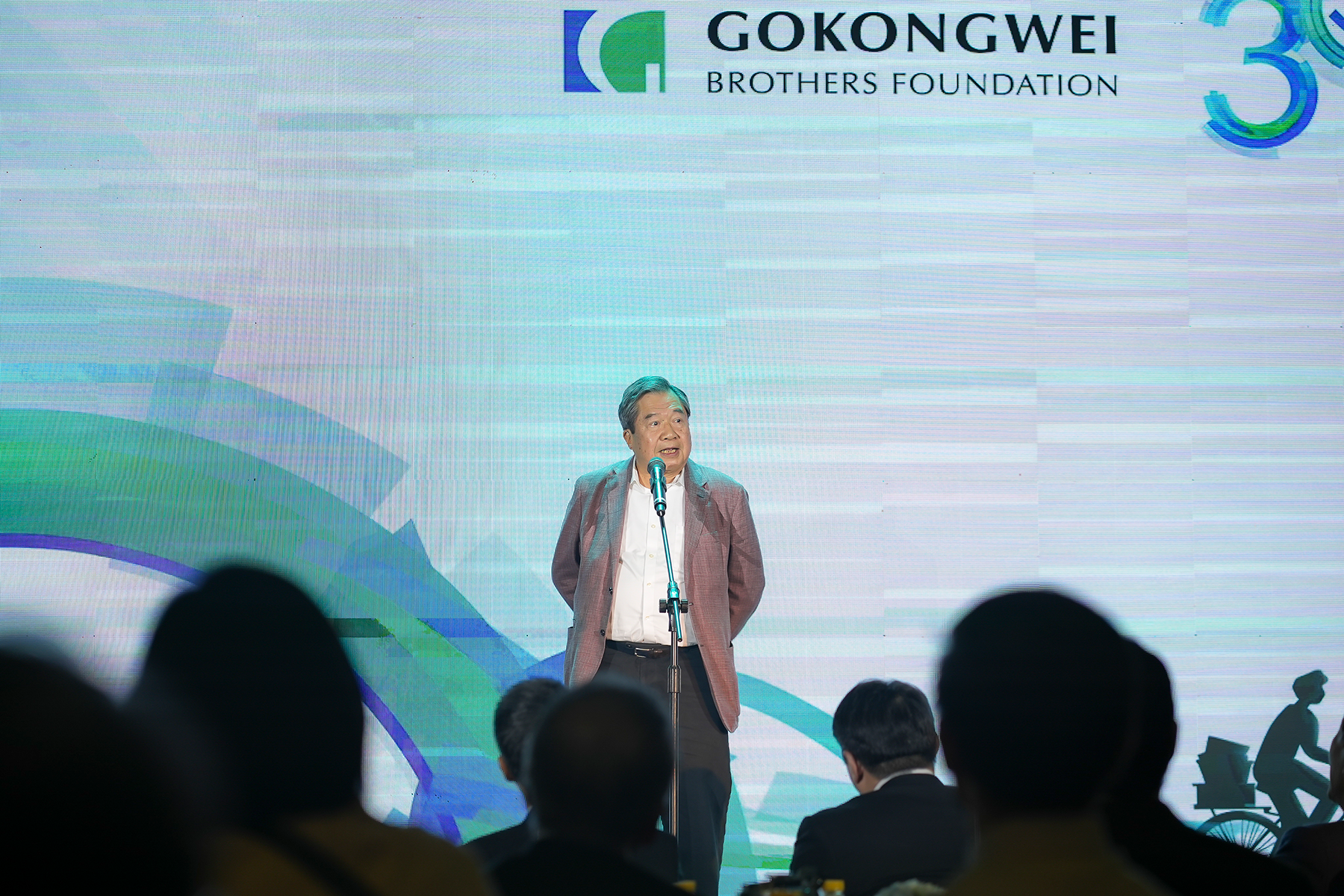 Lisa Gokongwei-Cheng, GBF general manager, announced the recently formalized omnibus partnership between GBF and the Department of Education (DepEd), signed a month earlier by Vice President and DepEd Secretary Sara Duterte and Lance Gokongwei, GBF chairman.
DepEd's External Partnerships Service head, Director Margarita Ballesteros, delivered a message on behalf of the department.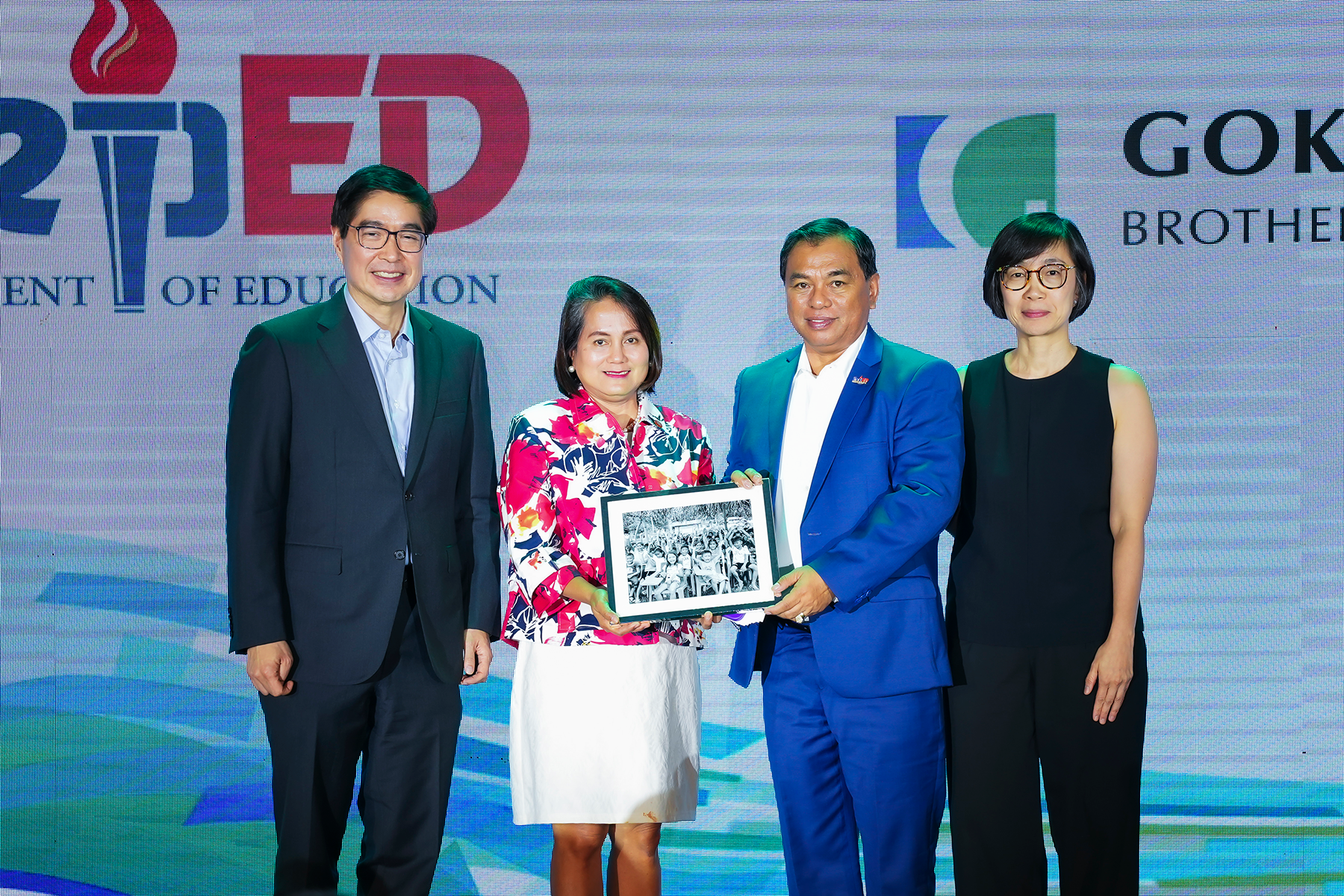 Gokongwei-Cheng also thanked GBF's partners over the last three decades.
"Let us continue on the path of solidarity and commitment towards our shared mission of building the future through education," she said.
***
For more information about the Gokongwei Brothers Foundation, please contact Khate Manalo at Katherine.Manalo@gbf.com.ph